NAVIGATION LIGHT CONTROL PANELS
Navigation Light Control Panels
When you think of NAVIGATION LIGHT CONTROL PANELS, think JBOX.
More than half of the military and commercial vessels built in the United States today rely on JBOX for the best NAVIGATION LIGHT CONTROL PANELS.  Vessel owners and operators have learned that with JBOX navigation light control panels, they are never stuck at the dock due to problems with the panel.
With our exclusive EMERGENCY REPAIR PLUG, the entire electronic monitoring board is removable for service without affecting the control of any lights. The plug-in printed circuit board can be sent to us for fast, free service at any time during the life of the panel with no service call required. This convenient process offered by JBOX could save you a lot of time and money.
All JBOX panels are custom built specifically for use required in the intended vessel. We would be happy to build a customized panel for you. Please review all of our panel and switch products by clicking on any item listed in the product index. Please call us; we'll be happy to help in any way we can!
EXCLUSIVE "EMERGENCY REPAIR PLUG"
If anything with the plug-in printed circuit board should fail, the PCB can be removed for service and replaced with the "Emergency Repair Plug". This will allow normal operation of all navigation lights. The Red ERP IN USE status lamp indicates the "Emergency Repair Plug" has been inserted properly and the panel will operate as a non-supervised, fused switch panel.
Audible and Visible Alarm in the event of a failed navigation light failure or blown fuse
Solid State current sensing with total short circuit protection
Plug-In Printed Circuit Board
Any wattage lamp in any circuit
Ability to supervise LED navigation lights from manufacturers like McDermott, Glamox/Aqua Signal, PERKO, Signal Mate & DHR.
Available in flush or surface mount enclosures for the same price
System Alarm Test Push Button
Emergency Repair Plug standard in every panel
Each panel labeled as per vessel's lighting arrangement
Unconditional Lifetime Warranty of Plug-In Printed Circuit Board


Complies With:
IEEE Standard 45 Section 34.2
ABS Section 35.109
USCG Section 111.75-17
USCG Subchapter M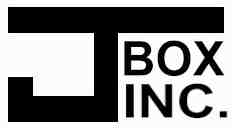 OPTIONS AVAILABLE: Model Number Development

NL – Navigation Light Control Panel

FM – Flush Mount Enclosure
SM – Surface Mount Enclosure
*D
 – 
Number
 of 
D
ual Light Circuits
*S
 – 
Number
 of 
S
ingle Light Circuits
UG
 – 
U
n-
G
rounded Neutral means both L1 & L2 or 
+
 & 
–
 sides of
each branch light circuit are switched and fused
GN
 – 
G
rounded 
N
eutral means only the Line or 
+
  side of
each branch light circuit is switched and fused
120A
 (
120
 V
A
C input power)
220A
 (
220
 V
A
C input power)
12DC
 (
12
 V
DC
 input power)
24DC
 (
24
 V
DC
 input power)
32DC
 (
32
 V
DC
 input power)
DP
 – 
D
ual 
P
ower Input & Selection
PFA
 – 
P
ower 
F
ailure 
A
larm (Operates from either 12VDC or 24VDC)
RA
 – 
R
emote 
A
larm

OL – Obstruction Lights (Control Red/Green lights on either side of a vessel for Underwater Operations or Dredge Lights)
MO – Man Overboard (Flash your Red/Red N.U.C. lights at 50f/m to signal Man Overboard
FL – Panel Generated Flashing Light Circuit (Flashing Yellow Barge Light 60f/m)
FD – External Flasher Flashing Delay of Light Monitoring (Flashing Yellow Barge Light 60f/m)
WL – Whistle Light Semi-supervised Circuit
F/A – FWD/AFT Direction Selector for Double Ended Ferries or Escort/Tractor Tugs
AU – Automatic On/Off Panel Control
RS – Rotary Switch for Task Lights (Only available on specific lights)

When ordering, be sure to provide a list of the light names.
Dimensions
 

Surface Mount

14″W x 12″H x 4″D
12″W x 10″H x 4″D

Note: The Dimensions shown may very or be rotated 90 degrees depending on the number of circuits.

Flush Mount

18.5″W x 14.5″H x 4″D
14.5″W x 15.5″H x 4″D
Hole 16″ x 12″
Hole 12″ x 10″