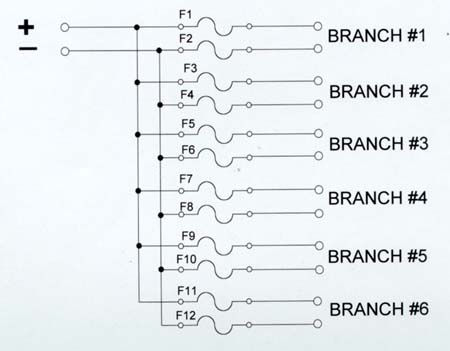 DC Distribution Panels are available in NEMA 1, NEMA 4, or NEMA 12 enclosures. General alarm branch distribution panels are always NEMA 4.
Standard panel contains terminals with traveling pressure pads for wires up to D16. DC Distribution panels are available with AGC or non-fuse holders.
WHEN ORDERING, SPECIFY:
Number of branch circuits
Type of enclosure: NEMA 1, 4, or 12.
Type of fuse holder: AGC or non
Cable size if larger than D16
Example: DP6N4AGC